DMARC || SPF Check script with full recursive report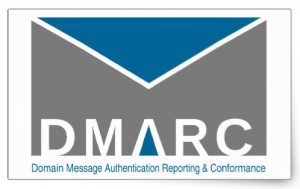 To whoever need this, the script can check DMARC or SPF record for multiple domains and compare it with the last check for any changes. This is very simple monitoring script and had an option for email notification (through mutt), if you need one.
I gonna put a DMARC domain testing for errors into the script near future.
You can direct fetch or wget it HERE
Peep the script.
---
#!/bin/bash
# Define the above for bash binary location
# maui[at]mybsd.org.my, azmawee[at]azmawee.com azmawee[at]yahoo.com
# Copyright (c) 2016 - https://azmawee.com
# All rights reserved.
#
# Redistribution and use in source and binary forms, with or without
# modification, are permitted provided that the following conditions
# are met:
# 1. Redistributions of source code must retain the above copyright
#    notice, this list of conditions and the following disclaimer.
# 2. Redistributions in binary form must reproduce the above copyright
#    notice, this list of conditions and the following disclaimer in the
#    documentation and/or other materials provided with the distribution.
#
# THIS SOFTWARE IS PROVIDED BY THE AUTHOR AND CONTRIBUTORS ``AS IS'' AND
# ANY EXPRESS OR IMPLIED WARRANTIES, INCLUDING, BUT NOT LIMITED TO, THE
# IMPLIED WARRANTIES OF MERCHANTABILITY AND FITNESS FOR A PARTICULAR PURPOSE
# ARE DISCLAIMED.  IN NO EVENT SHALL THE AUTHOR OR CONTRIBUTORS BE LIABLE
# FOR ANY DIRECT, INDIRECT, INCIDENTAL, SPECIAL, EXEMPLARY, OR CONSEQUENTIAL
# DAMAGES (INCLUDING, BUT NOT LIMITED TO, PROCUREMENT OF SUBSTITUTE GOODS
# OR SERVICES; LOSS OF USE, DATA, OR PROFITS; OR BUSINESS INTERRUPTION)
# HOWEVER CAUSED AND ON ANY THEORY OF LIABILITY, WHETHER IN CONTRACT, STRICT
# LIABILITY, OR TORT (INCLUDING NEGLIGENCE OR OTHERWISE) ARISING IN ANY WAY
# OUT OF THE USE OF THIS SOFTWARE, EVEN IF ADVISED OF THE POSSIBILITY OF
# SUCH DAMAGE.
#
# Changelog:
# Version 1.0 - 26 Jul 2016 - Script lived.
# Version 1.1 - 27 Jul 2016 - Added email notification using mutt (support wide customization through ~/.muttrc).
# Version 1.2 - 03 Aug 2016 - Fix reporting bug. 
# Version 1.3 - 07 Sep 2016 - Changes report has better visibility of modified records (using rfcdiff).
# Version 1.4 - 14 Sep 2016 - Email body only content the changes found on record. Fixed some bugs.
# Version 1.5 - 19 Sep 2016 - Bug fixed.
# Version 1.6 - 27 Sep 2016 - Added archive feature.
# Version 1.7 - 01 Dec 2016 - Bug fix on reporting email.
# VErsion 1.8 - 14 Dec 2016 - Bug fix.

# Script requirement:
# 1. Bash shell.
# 2. dig utility from Bind DNS server.
# 3. domain.txt file for targeted domains, one domain per line, all text will be auto convert into lowercase.
# (You can change the filename in "Targeted domain list file" variable).
# 4. Mutt email client (Optional if you enable email notification).
# 5. rfcdiff tool.

# This is an alternative workaround if the script run or didn't generate the report properply (Optional).
# 1. Create an ssh key within your own user - run ssh-keygen command
# 2. Copy the content of your ~/.ssh/id_rsa.pub to ~/.ssh/authorized_keys
# 3. Try to ssh to your own current user and see if you can ssh without password - ssh <user>@127.0.0.1
# 4. The crontab syntax for the script should be : ssh <user>@127.0.0.1 "~/<dir>/spfcheck.sh -q"

# Working path, default is in current directory (pwd)
#wpath="`pwd`"
wpath="`echo $HOME`/spfcheck"

# Location of dig utility and @<dns server ip to be use>
_dig="/usr/bin/dig @8.8.8.8"

# Targeted domain list file
filelist="$wpath/domain.txt"

# Log file
log_file=output.log
log="$wpath/$log_file"

# Change log file
output_change="changes.html"
change_log="$wpath/$output_change"

# Full CSV report file
output_file="output.csv"
report_file="$wpath/$output_file"

# Last report file
output_file_last="output_last.csv"
report_file_last="$wpath/$output_file_last"

# Email notification, 1 to enable, 0 to disable
email_notification="1"

# Location to mutt
_mail="/usr/bin/mutt"

# Location to rfcdiff
_rfcdiff="`echo $HOME`/rfcdiff/rfcdiff"

# List of emails
# Multiple recipients example : email_list="[email protected],[email protected],[email protected]"
email_list="[email protected]"

# Enable Archive, 1 to enable, 0 to disable
archive="1"

# Archive location
arc_dir="archived"
arc_file="output-`date +"%Y-%m-%d"`.csv"
arc_log="$wpath/$arc_dir/$arc_file"

# Changes archive location
arcc_dir="archived-changes"
arcc_file="changes-`date +"%Y-%m-%d"`.html"
arcc_log="$wpath/$arcc_dir/$arcc_file"

_help(){
	echo "This script will check and compare the DMARC/SPF record recursively including all IP's of the 'include' record for all domains listed in the $filelist file."
	echo "Please create the $filelist and put one domain per line, all content in the file will be auto convert to lowercase."
	echo " "
	echo "Outout from this script : "
	echo "Log - $log "
	echo "Full CSV report - $report_file "
	echo "Last report - $report_file_last (Created on second time onward)"
	echo "Change log - $report_change (If the script detect ANY changes from Last report) "
	echo " "
	echo "Usage :"
	echo "$0 -q : Quite mode, silent on-screen output."
	echo " "
	exit 0
}

if [ "$1" == "--help" ] || [ "$1" == "-h" ]; then
        _help
fi

if [ ! -s $filelist ]; then
	echo "`date` - $filelist missing, please create the file (one domain per line)."
	exit 0
fi

if [ -r "$report_file" ]; then
        mv $report_file $report_file_last
fi

if [ "$1" != "-q" ]; then
	echo "`date` - Please use $0 -h or $0 --help to see more options."
fi

if [ "$1" != "-q" ]; then
	echo "`date` - Converting $filelist contents to lowercase..."
fi

# Convert domain name to lowercase
dd if=$filelist of=$filelist.tmp conv=lcase status=none
mv $filelist.tmp $filelist
if [ "$1" != "-q" ]; then
	echo "`date` - Converting done."
fi

_getspf(){
	$_dig +short txt "$1" | tr ' ' '\n' |
	while read entry; do
		case "$entry" in
			ip4:*)
				echo "ipv4:${entry#*:}"
				;;
			include:*)
				echo "$entry(`_getspf ${entry#*:}`)"
				;;
		esac
	done
}

echo "`date` - Script started." > $log
echo "Domain Name,Public SPF Record,Recursive SPF Record (with IP's listed)" > $report_file

for domain in `cat $filelist`
	do
		ips=(`_getspf $domain`)
		echo "$domain,`($_dig +short txt $domain | grep -i spf | tr -d '"')`,${ips[*]}" >> $report_file
	done

echo "`date` - Script ended. Full CSV report in $output_file" >> $log

cd $wpath

if [ -r "$report_file_last" ]; then
	_diff=(`diff $report_file $report_file_last`)
	if [ "$_diff" != "" ]; then
		$_rfcdiff --hwdiff $output_file_last $output_file $change_log 2>&1
		echo "Addition of new record will be highlighted in <strong><font color='green'>green</font></strong> and subtraction from the record will be highlighted with <strike><font color='red'>red strikethrough.</font></strike><p>" > $log
		egrep -i "strike>|strong>" $change_log >> $log 2>&1
		if [ "$email_notification" == "1" ]; then
			$_mail -e "set content_type=text/html" -s "DMARC Check : Alert! Policy has been changed from last check." -a $change_log -a $report_file -a $report_file_last -- $email_list < $log
		fi
	else
		echo "`date` - No record change from last report" >> $log
		if [ "$email_notification" == "1" ]; then
			$_mail -s "DMARC Check : No policy change." -a $report_file -- $email_list < $log
		fi
	fi
else
	cp $report_file $report_file_last
fi

if [ "$archive" == "1" ]; then
	[ -d "$arc_dir" ] && cp $report_file $arc_log || (mkdir $wpath/$arc_dir && cp $report_file $arc_log)
	if [ -f "$change_log" ] ; then
		[ -d "$arcc_dir" ] && mv $change_log $arcc_log || (mkdir $wpath/$arcc_dir && mv $change_log $arcc_log)
	fi
fi

if [ "$1" != "-q" ]; then
	cat $log
fi
---
3DS, 3DS XL, New 3DS XL, Tips & Tricks. How I play Pokemon Go (0.37+) on rooted Android phone